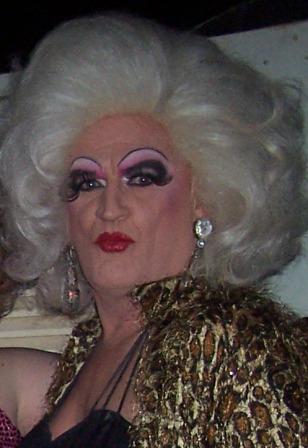 She has been hosting at DT's Hotel
every Saturday night for around ten
years but has hosted in most venues
in Melbourne.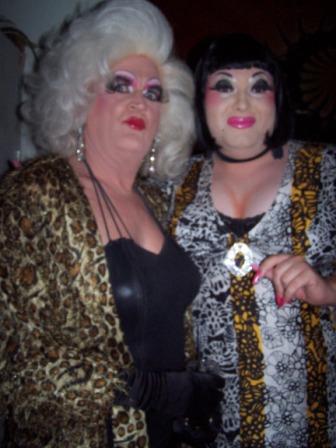 Here she is with Miss Pussy Willow
in 2003. Dulcie is a great supporter
of he gay community and is always
available to help at any gay event.
Noted is her now famous "Dulcie's
Dog Show" every year at Mid Summa
Carnival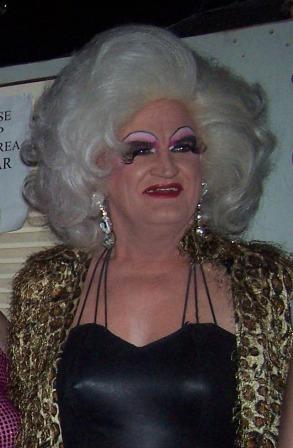 I hate to say this but this picture
does look a lot like Senetor Kearly
in drag in the move "The Bird Cage"
(Sorry Dulce)